The Company
Collected by Agnes is a web-gallery specialized in the purchasing and sales of special historic objects from the 20th century, such as furniture, lighting and decorative objects from glass and ceramic.
It's our passion to give beautiful objects, made with love and craftsmanship, a second life. Often these beautiful and/or unique icons are disposed of or stored because they no longer match the interior. Our drive is to search for such projects and give them a second chance to give shine and value to another interior. These are definitely not empty words, as often it appears that these special items from the 20th century are a solid investment. Collected by Agnes has a passion for the old and can see the relevance of it in today's design aesthetic.
On our website and in our showroom annex warehouse you will find a wide selection of unique items that are suitable to embellish interiors of houses, cafes, restaurants or office premises.
Our collection has of a wide scale of objects mainly from Scandinavian, Dutch and Italian design. Collected by Agnes offers you beautiful and iconic design objects from famous and less famous designers.he Company
---
Who is behind Collected by Agnes?
I grew up in Rijssen in Twente, where I studied at the Academy in Zwolle. Way before my study I was already collecting furniture as a hobby. I was always attracted to old design objects. Because of their lived through appearance, the craftsmanship with which they were made, the colors and the used (or even unused) state of the objects that are more than half a century old. Very soon after my study I realized that I wanted to turn my passion into my profession. It is a job I could create myself therefore I established Collected by Agnes three years ago.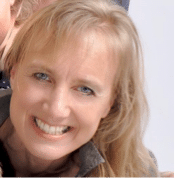 ---
Expertise  and Service
Research
If you are looking for a specific piece, but you can't find it on our site, feel free to write us anyway: we might have it not documented in our catalogue, or we might be able to provide it quickly.
Interior design
Collected by Agnes is willing to help you decorate your home, office, atelier or showroom. We collaborate with interior designers and architects.
---
Restoration
In order to ensure good quality and standards of each item, Collected by Agnes on occasion works with a small array of craftsmen that have the expertise to restore pieces to their original state. These professionals restore furniture and other objects and special attention is given to ensure that the base structure is under no circumstance affected. Our company's philosophy is aimed at keeping the 'soul' of the object alive.
---
Location
The Gallery is located in Rijssen. The showroom annex warehouse displays a wonderful collection of special historic quality furniture and other designs from mid last century, originating from all over the world.
---